About :
Concept
光が景色をつくります。
都市、ランドスケープ、建築、インテリア、・・・
最後にそれらを見せるのは光です。
しかし光に形はなく、電気としてのみ捉えられ、時に非力なことも。
ただ見えるだけでない景色をつくるには、
デザインとそれを「灯す」力が必要です。
灯デザインは人への想像力を欠かさず「灯す」ことをデザインし、
記憶に残る光の景色づくりを目指します。
 
Designing the lightscape. Whether a city plan, landscape, architecture, or interior, lighting is the final touch to reveal the true design.  However, lighting has no shape and is just electricity, sometimes even a powerless source.  To create lightscapes that are not just for visual pleasure, design and lighting know-how are necessary.  At Toh Design when designing light, the ability to imagine people in the situation is mandatory as we aim to design unforgettable lightscapes.
Profile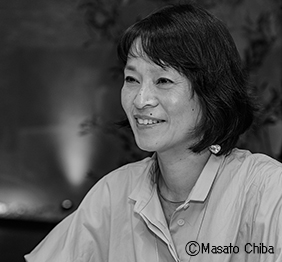 早川 亜紀 / Aki Hayakawa
ライティングデザイナー
1976年 埼玉県生まれ、1998年日本女子大学家政学部住居学科修了。
2001年-株式会社ライティング プランナーズ アソシエーツ(LPA)、
(京都迎賓館、茅野市民館、コンラッド東京、シンガポール新国立図書館など担当)
2006年-有限会社サワダ ライティングデザイン&アナリシス(SLDA)を経て、
2013年-灯デザイン主宰。
都市計画、複合施設、公共施設、ホテル、商業施設、ランドスケープ、住宅など、
幅広いプロジェクトを担当。
国際照明デザイナー協会(IALD)アソシエート会員、照明学会正会員。
IALD照明賞(Radiance Award、Award of Merit)、IES照明賞(Award of Merit)、
照明学会照明賞(日本照明賞、照明普及賞)など受賞。
(*すべてLPA在籍時の担当プロジェクトにて。)
Born in Saitama Prefecture in 1976, Aki Hayakawa attended Japan Women`s University, completing undergraduate studies in the Department of Housing and Architecture of the Faculty of Human Sciences and Design in 1998. In 2001, Hayakawa joined the Lighting Planners Associates (LPA) working on notable projects such as, Kyoto State Guest House, Chino Cultural Complex, Conrad Hotel, and the New National Library Building of Singapore. In 2006, Hayakawa began work at Sawada Lighting Design and Analysis (SLDA). From 2013 to the present, Hayakawa presides over Toh Design, working on a variety of projects from city planning, multi-use facilities, public facilities, commercial facilities, landscape, and private homes. Hayakawa is an Associate Member of the International Association of Lighting Designers (IALD) and a member of The Illuminating Engineering Institute of Japan (IESJ). Hayakawa is the recipient of prestige awards such as Radiance Award and Award of Merit from IALD, Award of Merit from IES and Japan Lighting Award and Good Lighting Award from the IESJ. (All awards were received while working at LPA.)
Contents
照明デザイン

都市、建築、インテリア、ランドスケープ、住宅、イベント・展示会など、光環境全般について。
コンセプトデザイン、基本設計、実施設計、現場監理など、各フェーズに対応いたします。

照明コンサルティング

設計者様のトータルサポートや監修など。
省エネ化や照明に関わるコストの調整など、部分的な内容にも対応いたします。

光環境の調査分析

照明器具など開発業務へのご協力
*その他、光に関わる内容に関してお問い合わせください。
Lighting Design
Toh Design works with the overall lighting environment in a variety of settings, including: urban, architecture, interior, landscape, private homes, events, exhibitions, etc. Each design phase from the concept design, schematic design, design development, and finally, site supervision are all fully supported by Toh Design.
Lighting Consulting
Toh Design lends total support and supervision to the architectural design team concerning energy conservative design ideas, adjusting running costs, and other areas specific to each project.
Environmental Survey and Analysis
Coordination of light fixtures and new business development